Since 1972, Smart Companies has demonstrated a commitment to providing quality service, materials, and workmanship at a competitive price. Whether we are partnering with General Contractors or Property Managers, we understand what it takes to turn a quality product on time!
Misty has been a regular fixture in her family's business ever since childhood, and she officially stepped into a leadership role back in 2006. Since then, Misty has carried the torch of innovation, trust, and loyalty — the bedrock values which her father built Smart Companies upon nearly a half-century ago.
Today, Misty oversees everything from HR and finances, to final negotiations of contracts, to big-picture strategic planning. And she does it all the Smart way. That is, with the unwavering belief that you pave the way for tomorrow by restoring yesterday's values — values that proved a simple handshake is worth more than a signature on a dotted line, and that the quality and service of a true family company will always speak for itself.
Misty enjoys her team of hard workers, and she loves visiting job sites and watching everything come together. On her free time, you might find her dabbling in massage therapy, or juggling her children as a mother.
He rebuilds classic cars, works the cattle on his ranch, and even leads a team of professionals as VP of Field Operations. Ever the problem-solver, there's little Phillip can't do. He's worked with Smart Companies in some capacity since the early 90's, and today he enjoys his leadership position over all things field related. Sure, the opportunities to work with his hands don't always present themselves, but when they do he jumps at the chance to dig in and get his hands dirty. And he never shies away from a challenge. If Phillip could board a plane to visit anywhere in the world, he would point north to Alaska to embrace the cold and the snow, and the pristine mountain landscapes.
Richard serves as the VP of Operations, and he's been an integral part of Smart Companies since 2007. He holds a degree in Economics from Texas A&M University, an education that helps him with day-to-day tasks of estimating and cost controls. Richard enjoys building relationships with everyone from his project managers to his suppliers — but his favorite part of the job comes from the satisfaction of providing a fresh living space for others. In his free time, you'll catch Richard behind his drum set or watching Aggie sports. And when he can, he enjoys camping with his family and taking trips to the mountains and high-plains of far west Texas.
Whether he's at work managing job sites, or at home tending the farm, Jairo strives for quality and results. He's tallied 18 years in the business, 11 of which he's spent with Smart Companies. Jairo oversees projects in Austin, but often visits Houston, Dallas, and San Antonio to lend a helping hand and mentor Project Managers. Ever the perfectionist, his superpower of choice would be that everything he touches turns perfect. And if he could jetset to some faraway place, this man of faith would head for the holy land of Israel.
John's story dates back to his early 20's. After attending the Mankato State University, he went right into the construction industry where he worked as a union carpenter before moving his way up through various trades such as Lead Foreman, Superintendent, and PM. With over 20 years of experience in our industry, John has become a well respected figure with General Contractors. Having joined Smart Corporation in 2013, he primarily focus is on high-rises, dorms, hotels, and commercial finish-outs. Whether it be budget estimates for GCs, Architects or owners, bidding and securing jobs, pricing, or estimating- John handles it all. Originally from Minnesota, John has made Austin his home since 1984. In his free time, John enjoys spending time with his wife of over 50 years, his two sons and three grandkids or you can find him enthralled in some sports event as he is a huge sports junkie and even coached AAU wrestling for 10 years.
Alan has been in the business for a good decade and has managed projects since 2012. When he brought his talents to Smart Companies in 2017, there was no looking back. Two things Alan prides himself on: his organizational skills and the ability to keep a healthy pace without sacrificing quality. And his favorite part of the job is the trust and support that comes from the leadership team. Off the clock, Alan enjoys cruising the streets of Austin on his motorcycle. And if he could see any place in the world, he'd like to explore the historic canals of Venice, Italy.
They say there are three kinds of people in this world: those who are good at math, and those who aren't. You'll find Luis in the first camp, as he loves to deal in numbers. Whether its payroll or pricing — or counting the floors of the high-rises he manages — Luis has what it takes to see a project through. He's worked professionally in the business since 2011, and he's been with Smart Companies since 2015. He enjoys a good challenge, so keeping tight schedules and strategizing future projects is all in a day's work. Off the clock Luis enjoys soccer, running, and the outdoors.
Misael is Smart's newest addition to Project Managers in the Dallas territory. Misael oversees large commercial and multi-family projects, and has from day one consistently demonstrated how well-versed and comfortable he is in the construction industry, which should come as no surprise given he has served in many roles including preconstruction, project management, and quality control throughout his painting career. A perfect day for Misael would be knowing he was able to utilize his knowledge and expertise in assisting subcontractors and construction companies with problems that arise and the successful solution that meets Smart's high standards. On his days off Misael dreams about returning to his home town in Mexico to once again take in the magic and grandeur of its archeological history, but in real time he enjoys spending time with his family traveling to their sporting events. Given the chance to employ one wish, Misael would end poverty.
From humble beginnings as a laborer in 2013, Luis observed and learned the tricks of the trade working his way towards his goals of advancement in the field of commercial painting. Working in a variety of construction projects has given Luis a well-rounded experience and broad range of project knowledge. His charisma and strong client relationships makes him a strong addition to any construction project. Luis prides himself in making sure jobs are on budget by monitoring material and labor flow as well as knowing where to find the best tacos for any mood. His hobbies are random and can range from enjoying a sporting event to researching random facts about ancient Greek ruins and the mysteries of the great pyramids in Egypt.
We think she may be related to Mother Theresa, although she vehemently denies it, we still like to believe it's true. Ofelia brings an aura of peace and focus whenever she steps into a room, which works strongly to her advantage as a sit in liaison to our many Vendors and Project Managers. In addition, Ofelia ensures project files and account documentation has been thoroughly inspected for accuracy. What brings Ofelia peace and joy is spending time with her family and her charity work with Austin's Deaneries Council of Catholic Women and Sparks Youth Ministry. What would be her choice if given just one superpower? You may have guessed it; Ofelia would choose to have the power to heal.
John teamed up with Smart Companies in 2013, but his industry experience goes as far back as the mid-90's. He holds a BA in Organizational Communications and Leadership from St. Edward's University, and an AS in Biotechnology from Austin Community College — a deep well of education that he still draws from in all aspects of business. Today he serves as Multifamily Estimator and manages everything from contract reviews to coordinating projects in the field. During his free time John enjoys fishing, hiking, and camping.
Claudia Oseguera is the newest addition to the Smart Painting Family. With a primary focus on estimating multifamily projects, Claudia develops and then oversees estimates from ITB to closeout. Following over two decades managing and training credit in collections from both the east coast to the west, Claudia and her family settled in Austin, Texas, where she managed an international credit resolution team before ultimately making the career leap into estimating. The joy she discovered from this career move has made each day a pleasure and she has not once looked back. In her free time, you will likely find Claudia and her family exploring everything Texas has to offer as well as soccer games with her son, participating in girl scouts with her daughter and forever playing fetch with her foster and forever dogs.
Sure she's a Yankee's fan, but some things we let slide. Iris happens to be a motivated professional with a strong background in construction accounting, human resources administration, and organizational leadership. She's been in the construction industry for 15+ years and on-staff with Smart Corporation since early 2016. Iris see's each new day as a chance to seize every opportunity and make it great. And if she could vacation anywhere in the world a couple times a year, you'd find Iris basking under a Cayman Islands sun.
Andres joined the Smart Companies family back in the summer of 2013. For him, the word "family" truly is the best way of describing this tight-knit team. Andres enjoys the challenge of keeping to a budget, taking care of his workers, and orchestrating a project to completion. He's also certified in fireproof paint and operating a boom lift. If Andres were granted one superpower, he'd want the ability to see into the future (talk about smooth sailing on upcoming projects!). In his spare time you'll find Andres geeking out about electronics and everything tech-related.










---
GIVING BACK
One of a Thousand Book Program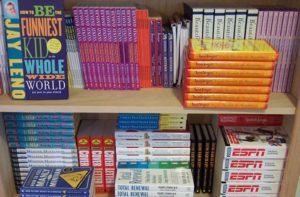 It has always been a "Smart" tradition to give back. In honor of that tradition, in August of 2008 Smart Companies committed to a 1,000 book give away. Our hope was to create a floating library of sorts. We resolved that it did not matter whose hands these books landed in — only that someone would find joy with them and maybe pass them on.
As of January 2018, we passed the 10,000 book mark and are still going!
Smart Companies Awarded Golden Trowel Award
The Onion Creek Lodge No. 220 in Austin, Texas has awarded Allan Tolbert III the highest award a Lodge can bestow upon an individual member.
Friends of Scouting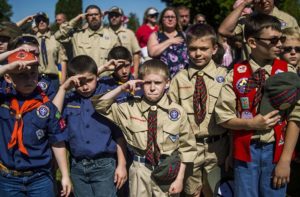 For many years, Allan Tolbert has been a supporter of the Friends of Scouting and continues his support today. He was presented a badge in May 2006 by the Capital Area Council.
CHARITIES WE SUPPORT
We are keen believers in supporting causes that are important to our employees and partners and that align with our values. Do not hesitate to let us know of charitable organizations that you support.
Charities we have supported include:

Alzheimer's Association
AMVets
AM Cancer Society
American Diabetes Association
American Heart Association
Amigos de las Américas – Austin Chapter
Austin Children's Shelter
Austin Community Food Bank
Austin Street Corner Arts Collective
Battle For the Cure Foundation
Ben Hur Shriners Hospital for Children
Blessed Sacrament Catholic School
Boy Scouts of America
Capital Area Food Bank of Texas
Children's Wish Foundation International
Chincoteague Food Pantry
Concept Builders Turkey Drop
Discovery House
Doc & Gayle Young Food Drive
Dress for Success Austin
Ducks Unlimited
Elgin Arts Association
Foundation Communities
Hospice Austin
Houston Shelter
Kiwanis Club of Elgin
Knights Templar Eye Foundation, Inc.
MADD
Make-A-Wish
March of Dimes
Marine Toys for Tots
MD Anderson Cancer Center
Meals on Wheels & More
Multiple Sclerosis Association / MS150
Nashville Rescue Mission-FLC-Hope
National Multiple Sclerosis Society
Salvation Army
Scottish Rite Dyslexia Center of Austin
SpawGlass Foundation
Special Olympics Texas
The Friends of Franklin
The National Children's Cancer Society
United Breast Cancer Foundation
University Area Kiwanis
Veterans of Foreign Wars
VFW Department of Texas
Wounded Warrior Project
Youth & Family Alliance